Sony provides some great opportunities for its customers to save money and earn points which can be redeemed to get the things one desires. There are several options and a great variety of ways one can collect points. Suppose one wants something and does not wish to wait until enough points have been collected? That is easy, just redeem the points available and pay the rest in cash.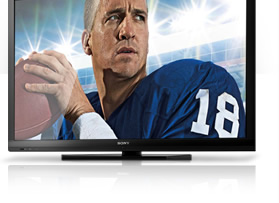 The first thing that needs to be done is to sign up on Sony Rewards website, and just like that fifty points are earned. Next one needs to get busy creating a wish list. This is a list of things one would like to buy from Sony. Simply creating this list earns one twenty points. Just keep in mind that the list needs to be updated monthly, because if the items no longer available in the Catalog are still on the list, Sony will not award points.
Additionally, upon creating a Wish List, one is automatically entered into the 'Wish It Win It Sweepstakes'. Any one item that appears on the Wish List and has a value up to $5,000, can be won. If, however, one is a Sony Card member, then any item up to a value of $10,000 can be won. They make it very tempting to become card holders.
Some other interesting points of the online Sony Rewards program is that each month Sony will put selected products on reverse auctions. In this case, the prices of the products will go down instead of up! In February 2011, this reverse auction will take place on the 16th of February. There are also daily giveaways, where three winners will be chosen to get Sony merchandise daily. Finally, there is a Monthly Dream Prize, which could land someone a First Class trip to Sony Pictures Studios in Los Angles or a private concert for one's self and fifty friends.
Sony even allows members to earn points by watching television. Wheel of Fortune fans who enjoy the show every night need to jot down the solution to the Bonus Puzzle. After the show is over, they can go to Sony Rewards and visit the Wheel Watchers tab. Then, they need to fill in the correct answer and earn points. There is also the Wheel of Fortune 25th Anniversary Flashback. In this feature, points are earned by choosing the correct answer to a flashback question. Answers are easy to find online if one is not familiar with them, but keep in mind that a player is only given one chance. It is possible to earn up to 5,200 points a year playing Wheel of Fortune and 2,600 points playing the Flashback. There is also a daily trivia question about Sony Pictures Television shows. Again, if one is not familiar with the answer, it is easily found by doing a little online research. Playing this game regularly, one can earn a maximum of 5,200 points in a year.
Registering for Sony Rewards program online is one thing, but more points can be earned if a cardholder has a Sony Card or the PlayStation Card. Each time these cards are used, more points are earned. A cardholder can earn five points for every dollar that is spent on Sony products at Sony stores and authorized Sony retailers. They get three points for each dollar spent at all restaurants or movies and one point for each dollar used on daily items like gasoline or groceries. Cardholders can also enjoy elite limited time special offers which appear on the promotions page of the website. Another advantage for the cardholder is the rewards they get at reduced points. These can be found in the "Insider Specials" of the Rewards Catalog.
As of September 11, 2010, Sony has made some changes to their programs. Now points cannot be accumulated indefinitely – they have an expiration date. Here again, the Sony or PlayStation cardholders have an edge over the non-cardholders. Cardholders can add up points for up to five years while non-cardholders must use their points within fourteen months or they expire. To be able to get the most of these points, it's a good idea to keep track of when points are due to expire.
Sony is the best place to find a BDP-S570 3D Blu-ray Disc player, Custom-build select VAIO Laptops and Desktops and BRAVIA HDTV in time for the big game to catch all the action.
Current Promotions include now through March 31, 2011, get 10% off the exclusive Sony Rewards member catalog price on TV's.