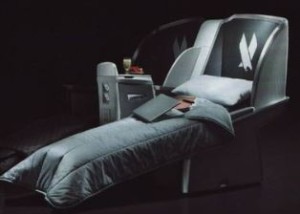 American travelers have the benefit of getting credit cards that are affiliated with some of their favorite travel partners. Just about every airline has a credit card that can provide some serious benefits for cardholders. American Airlines and AAdvantage are no different, and those who get the CitiBusiness AAdvantage World MasterCard can get many great perks.
The first big benefit to getting a CitiBusiness AAdvantage World MasterCard and using it as a business card is the signup bonus that a new cardholder can realize. Many potential cardholders no doubt already have the personal version of this card. Those who have any business at all, including selling items online on a part-time basis, can possibly qualify for the business version and double up on the number of bonus miles that are available.
The CitiBusiness AAdvantage World MasterCard starts out users with a nice 30,000 cache of bonus AAdvnatage miles after making just $1,000 in purchases over the first three months that the card is active. While 30,000 frequent flyer miles might not qualify for an around-the-world trip, it is more than enough to qualify for a low-level economy seat on a domestic flight. With the annual fee waived during the first year, this signup bonus amounts to what is basically a free flight, and who could not use a free flight with airfare costs today?
The benefits of the CitiBusiness AAdvantage World MasterCard do not stop with the initial signup bonus. Cardholders can also top off their American frequent flyer account with everyday purchases. Most purchases will earn one AAdvantage mile per dollar spent, but purchases from American Airlines will earn two miles per dollar spent. Additionally, certain business expenses like office supplies, telecommunications and car rentals will also earn the higher rate of two miles per dollar. Businesses with many expensive purchases will be able to rack up the miles quite quickly.
Those small businesses that have additional employees can also choose to supply these workers with their own card. This is a great way to keep employees from using their own money up front to travel for the business. Additionally, the purchases made by approved employees will earn AAdvantage miles. These miles will then go into the parent account.
One final mileage-related benefit to getting the CitiBusiness AAdvantage World MasterCard is an annual bonus. Those cardholders who choose to renew their card membership will earn a 5 percent bonus on the miles earned through purchases over the previous year. For example, a small business owner who charged $100,000 on the card would get a 5,000-mile bonus. Those who have sizable business expenses and also allow for additional employee cards could stand to gain a very nice additional cache of miles that can go toward free flights or other benefits. What at first seemed like only a single free domestic flight could indeed meet the mileage level necessary for an around-the-world ticket within a very short period of time.
Many small business owners with the personal version of the Citi AAdvantage Mastercard might think that they need no business card. With all of the benefits that can provide free miles, those who can qualify would be well served to get the business version. After all, the world awaits, and all that is needed is a plane ticket.
If you own a small business or have multiple contractors we recommend you sign up for Business ExtrAA for free. It not only gets you free things such as Admiral Lounge days but will get you upgrades on one-way flights that really help out. It is basically bonus on top of the points you are already earning when you fly.