The Apple credit card is a Mastercard offered by Apple stores online and in retail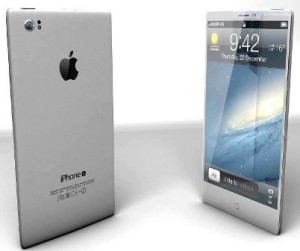 stores. The card can be used at the Apple store and anywhere that accepts Mastercard. Applications are available online or at your local retailer. Managed by Juniper Bank or Direct Merchants Credit Card Bank, 90 day same as cash financing appeals to many buyers. Interest rates vary, ranging from 10.49% to 16.49%, depending upon your credit rating.
Apple fans may want to know that the Apple card doesn't have an Apple logo, so if you're looking to show off your computer loyalty, this card won't do that.
Is this the best bet if you need to finance your new computer? The 90 day same as cash offer can be a good choice for some buyers; however, buyers should be aware that the 90 days begins with purchase, not the first billing cycle. If you plan to pay your new computer off within these first three billing cycles, you may want to consider the Apple Mastercard.
Buyers not expecting to pay off their computers in full should consider other financing options.American Express cards offer a 90 day purchase guarantee, including refund, replacement or repair on your Apple computer. You might also consider a card with a 0% introductory interest rate. Plan to pay off your card within the introductory period to take advantage of these offers. If you need to pay your card off over time, choose a card with a low overall interest rate.
Some retailers also sell Apple computers and routinely offer same as cash financing or even no interest, no payment arrangements for several months. Again, these can be a wise option for buyers; however, do compare interest rates if you will not be able to pay off your computer in a timely manner.
You comparison shopped to choose the right computer, but before you buy, you should shop for the right credit card or financing. Making smart financing choices can lower the overall amount you spend on your new Apple or allow you to take advantage of better buyer protection options.
Image on the right could be the new iPhone 5. What do you think? The new operating system for iPhone ios6 comes out this Fall and we are uber excited!
The best way to buy an Apple product is by using our online shopping links such as Ebates. If you sign up for a cell phone make sure you are signed up for aINK Business Card which gives 5% cash back on mobile phones.
Would you consider putting all of your rewards cards in one APP?