Every consumer has different spending habits and different needs from a credit card.  Luckily, there is a wide array of credit cards that offer benefits in different areas for the Australian consumer. Did you know that most Australian's with credit card have an average balance of around $3000.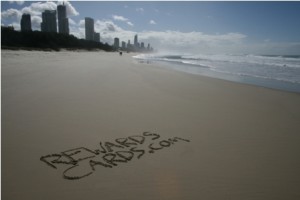 Benefits in Multiple Areas
Citibank Clear Credit Card has a 9.99%p.a. interest rate both for purchases and for cash advances.  The card has an introductory rate of 0%p.a. on balance transfers for six months.  This allows the cardholder to transfer a balance from another card at no cost for six months.  Citibank credits your card with $50 when you make your first purchase using the credit card.  This card offers a comparable 55 interest-free days on purchases.
Rewards
For consumers that are interested in receiving rewards for their spending, the Qantas American Express Ultimate Credit Card is one of the best.  Whenever you use your card, you earn points that can be used toward a flight on Qantas Airways.  Every dollar you spend with your Qantas American Express Ultimate Credit Card earns you 1.5 points.  You can earn additional points for selected Qantas services and for using your card with American Express and Qantas partners.  There is no limit to the number of points you can earn.  The standard interest rate is 17.74%p.a. and the annual fee for the card is $395p.a.
Woolworths, Australia's largest supermarket chain, has released a new rewards credit card with an interest rate of 18.99. This new MasterCard issued by the Everyday Money personal finance division of Woolworths will be backed by HSBC.
Lowest Interest Rate
The BankWest Lite credit card touts one of the lowest interest rates of any Australian credit card.  At 8.99%p.a. for the life of the credit card, this card is certainly one of the best when it comes to interest rate.  In addition to the low interest rate for purchases, the BankWest Lite credit card has an introductory rate of 2.99%p.a. for balance transfers.  There is one small catch to reap the benefit of the low interest rate – a $49 annual fee.  Depending on the amount of purchases you will be making, this is a small price to pay for the savings you will receive in reduced finance charges.
Wizard Home Loans has concerned consumer groups recently after they raised interest rates on credit cards. The Clear Advantage MasterCard was raised nearly 3 percent to 18.49% just a day after the Reserve Bank slashed the official cash rate to 0.25 of a percentage point. Wizard and the Clear Advantage Card are owned by GE Money.
No Annual Fee
Many consumers want to avoid paying an annual fee for the convenience of using a credit card.   After all, who wants to pay annual fees and finance charges?  The Virgin MasterCard benefits cardholders with a free card for life.  You will never be charged an annual fee for using this credit card.  In addition, the interest rate is a relatively low 12.65%p.a.  Cardholders also have 55 interest-free days with the credit card.
You can find additional credit cards by inquiring with the bank where you have a checking or savings account.  Often you can easily obtain a card from an institution with which you already have a financial relationship.
Click here for Australia Credit Card Listings
American Express® Platinum Credit Card

The Platinum Credit Card earns up to 1.5 Membership Rewards Points for every dollar you spend on your Card
No cap or expiry of points
High levels of service and Extensive privileges available with this card from AMEX.
One Qantas domestic Economy return flight every year to selected capital cities in Australia
Enjoy Complimentary enrolment in Membership Rewards
Transfer your other Credit Card balances to a competitive rate
An annual Card fee of $395 p.a. and supplementary cards at no additional cost
Qantas American Express Premium Card

Earn 1.25 Qantas Frequent Flyer points for every dollar spent every day using your Credit Card
Earn 2.25 Qantas Frequent Flyer points: Earn 1 additional point for every dollar spent on your Card in Australia on selected Qantas services
Earn 1 additional point for every dollar spent in Australia on your Credit Card with a range of Qantas and American Express Bonus Partners.
No limit to the number of points you can earn
Automatic transfer of your points to your Qantas Frequent Flyer account
2 Qantas Club Invitations every year when you spend on your Card in Australia on selected Qantas services
Travel Insurance for travel within Australia and overseas
Up to 55 days interest FREE
A standard interest rate of 17.74%
Card fee of $195 per annum & $30 per Supplementary Card
Enjoy a special introductory offer of 5,000 points the first time you use your credit card, PLUS an extra 2,500 points when you spend on your Card in Australia on selected Qantas Services.
lots of other exciting benefits for Australians