Hawaiian Airlines is proud to introduce the new Hawaiian Airlines World Elite MasterCard issued by Barclays Bank Delaware. The new Hawaiian Airlines Barclaycard is now offering 35,000 bonus miles to all new cardholders when you sign up and spend $1,000 dollars in purchases within the first 90 days of opening your account. Hawaiian airlines also offers one complimentary checked bag for the primary cardholder for all flights every time the card is used to purchase tickets from Hawaiian Airlines. The cardholder will also receive a one-time 50% off companion discount for any round trip coach travel on Hawaiian Airlines between Hawaii and North America upon signing up for the new credit card.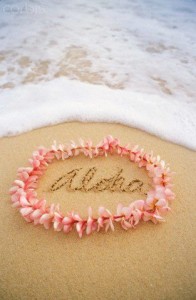 Hawaiian Airlines Credit Card offers an abundance of every day benefits for its frequent flyers and credit card holders. Direct purchases from Hawaiian Airlines earn two miles for every dollar spent. All other purchases using the Hawaiian Airlines credit card earn one mile per dollar. Hawaiian Airlines also teams up with a number of participating partners to earn you up to an amazing 10 miles per dollar with select purchases from partners. There is absolutely no limit to how many miles you can earn as long as your account is open. Miles can be used for not only the cardholder, but also for family and friends with Share Miles. Share Miles allows you to transfer Hawaiian Miles from family and friends via the internet. There are never any foreign transaction fees and cardholders are also eligible to receive discounted flight awards. The best part is, Hawaiian miles points can be used towards flights on not only Hawaiian Airlines, but other One World partners like American Airlines to fly you all over the country and around the world.
Hawaiian Airlines credit card rewards its cardholders annually with 5,000 bonus miles when you spend $10,000 within the anniversary year. They also offer a $100 companion discount annually to all cardholders. Pualani Platinum and Pualani Gold Members are eligible to receive $100 in Inflight purchases per year with their Hawaiian Airlines Credit Card. You can become a Pualani Platinum or Gold member by racking up enough flyer miles or enough flight segments. The requirements to become a Pualani Gold member is 20,000 miles or 30 flight segments. To become a Pualani Platinum member you must have 40,000 miles earned or 60 flight segments.
Hawaiian Airlines World Elite MasterCard does require an annual fee of $89 per year, but with all of the benefits and advantages Hawaiian Airlines offers, this price is a bargain. Compared to other credit cards, Hawaiian Airlines has some of the best travel rewards available. Where Hawaiian Airlines offers 35,000 bonus miles with $1,000 in purchases within the first 90 days after signing up, Capital One's Venture One Rewards Credit Card only offers 20,000 bonus miles with $2,000 in purchases within the first 90 days. Therefore, Hawaiian Airlines offers almost double the amount of miles that Capital One offers for half the price! Bank of America's Travel Rewards Credit Card only offers 10,000 miles with a $500 purchase within 90 days. This means that Hawaiian Airlines is offering three and a half times the amount of miles for only double the purchase amount.
Hawaiian Airlines World Elite MasterCard is one of the most beneficial travel reward Credit Cards in the world. Other Airline companies may require you to use the miles you collect with their credit card to fly though their airlines and their airlines only. Hawaiian Airlines allows you to fly with their partners so you can use your miles to travel anywhere in the world. Other Airlines and Bank credit cards can not match the benefits Hawaiian Airlines offers to its cardholders. Sign up today and see if you qualify for the new Hawaiian Airlines World Elite MasterCard and all of the benefits that come with it.