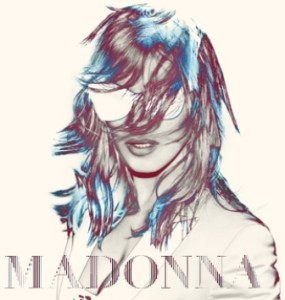 Did you know that your credit card could be your VIP pass to get you into some of the best concert seats or backstage?
If you are searching online for tickets to see Madonna Live this Summer and Fall you might be in luck if you have a Citibank Credit Card. The Private Pass for Citi Cardmembers allows you to get concert tickets just a few hours to a day after the fan club members but before everyone else. All you have to do is have a Citi Card and goto privatepass.citi.com and search for your artist and times for the Pre-Sales. For example, Madonna concert tickets went on sale for Citi cardmembers 6 days before they went on sale to the public for the Sticky and Sweet tour in 2009.
How do you use Private Pass to get the best seats?
Sign online a few minutes before the presale begins and make sure you have your card ready. Ticketmaster will ask for a password in the selected area where you enter the first six digits of your credit card as the password. You can then check to see if you can get the best seats in the arena that you choose.
Madonna Concert Tickets
The ultimate hottest event of the year will be sold out in the United States and across the globe including Sydney, Australia where she has not toured since the Girlie Show.  With Sticky and Sweet Madonna sold out in the UK in less than 10 minutes. Her tickets for the 2012 tour go on sale February 2012 for the Summer and Fall dates and continue into 2013.  After her Superbowl performance with Nicki Minaj she is expected to sell out even faster this time around. Last tour we asked: Who would have thought the Queen of Pop and hottest concert entertainer would sell out this fast? You would have to be a caveman to not know this.  Madonna should have her own rewards card where you earn money on every purchase for a free Madonna Concert.  We have heard rumors of a Madonna Ipad coming out but never anything about her own niche credit card.  Doubt that will happen even with her very loyal fan base at ICON.
ICON is the official Madonna fan club where if you are a member you are treated with the benefits of saving on merchandise purchases and getting the exclusive code to use at Ticketmaster for ticket pre-sales.  With the Madonna Confessions on the DanceFloor tour starting April 30, in California, the tickets are selling from $360 to $16,000.  Ticketmaster is even auctioning the Madonna Confessions Tour tickets but you must give them your credit card information and you could get a way over-priced seat if someone beats you to the punch of overbidding you.  Then again there is no over-priced seat they are all expensive for this concert tour but it will be worth it for that 3 or 3.5 hours of Madonna.
We looked online and found there are some good sites for buying Madonna concert tickets.  We found Tickets Now, StubHub, and We Have Seats, to be easy to navigate and help us first time ticket buyers.  Be alarmed you will not get cheap Madonna tickets.  You will be paying a premium for floor seating and this year we do not see a VIP buy like her Re-Invention tour.  I would not even recommend Ticketmaster since most the good seats are sold out (there are some nosebleeds available on Ticketmaster for those with good eye sight).
TIP:  Make sure you purchase your Madonna Concert tickets on a rewards earning credit card that has a high limit.  You may need a high limit for this event.  Preferably a rewards card that has a lower interest rate.