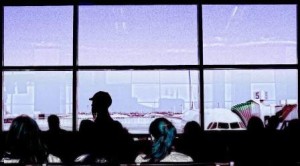 Capital One offers a credit card specifically designed for recent American immigrants to begin establishing credit in the United States. The plan is named Capital One Cash Rewards for Newcomers, and has the bonus of being a rewards credit card as well.
Who qualifies for the card?
The card is only available to United States immigrants, and is specifically for people that have come to the U.S. within the past three years. People fitting this description often have not yet established credit in this country, and need a credit account that will automatically report to the three major credit bureaus. This card offers that advantage, making it ideal for newcomers that want to start building credit history in this country. Because the card is aimed at recent immigrants, who likely have family in their country of origin, it offers no extra fees for foreign transactions.
There is also an income requirement for this card: to be eligible, the potential cardholder's income must exceed their rent/mortgage payment.
What is the credit limit on this card?
The credit limit varies according to several factors including income and creditworthiness. The minimum limit for the Capital One Cash Rewards for Newcomers credit card is $300.
What are the fees and interest charges associated with the card?
There is no annual fee associated with the Capital One Cash Rewards for Newcomers credit card. The Annual Percentage Rate (APR) on this card is 24.9% for both purchases and cash advances. Late fees are assessed at a charge of $35 per month. In the case that payment is more than 60 days overdue, the APR will be increased to 29.4%, and is subject to change.
How does one earn rewards?
Rewards are earned on every dollar spent using the Capital One credit card. For most purchases, cardholders earn 1% cash back. For travel-related purchases, including airfare and hotel stays, cardholders earn 2% cash back.
For example, let's assume that the cardholder is going to spend $2,000 on their airfare and hotel for a vacation this year, and that the Capital One card is used to pay for both. The cardholder would earn a cash back reward of $40 ($2,000 x .02). If the cardholder puts everyday expenses, like gas and groceries, on the card at an average of $300 per month, that would be another $36 in rewards per year ($300 per month x 12 months x .01).
Rewards can be redeemed in three ways: as a check, applied directly to the balance owed, or in the form of a gift card from merchants partnering with Capital One. For the gift card option, the cardholder must have earned a minimum reward of $20. When the cardholder wants to redeem their rewards, Capital One can be notified on the phone or online. There is also an option to set up an automatic payment whenever the rewards balance reaches a certain amount.
Should the cardholder decide to open another credit card account with Capital One, rewards may be eligible to transfer. For example, if the new credit card account is an air miles rewards card, Capital One would allow a transfer of the cash rewards into miles on the new card.