The Seattle Seahawks won the 2014 Super Bowl as they beat the Denver Broncos 43-8 on Sunday to win their first NFL championship in franchise history. Now is the time to get your Seattle Seahawks Extra Points Visa.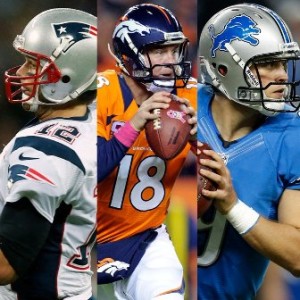 The great folks from the National Football League that bring you the Dallas Cowboys and the Washington Redskins bring you a credit card that gets you in touch with your teams faster than ever. The NFL Extra Points Visa Card starts out with a fifty dollar credit to the NFL Shop online just for making one purchase on the card. Other benefits of the NFL Extra Points Visa range from the VIP passes to the NFL Experience to turning easy shopping points into your favorite NFL team merchandise.
NFL fans are the most dedicated sports fans in the world. They will follow their favorite team and root them on regardless of their record. These fans are die-hards. Therefore, they deserve to receive the best the NFL has to offer. Up until recently, earning special NFL privileges was impossible for the average fan. Today, that's not the case.
Can you image sitting at the 50-yard-line to watch your favorite team play in the biggest game of the season? The 50-yard-line is the ideal location because it allows you to see both ends of the field clearly. What if these seats were also on the lower level? Binoculars won't be required. This is now a realistic possibility thanks to the NFL Visa Card.
That's not all you can earn. If sitting on the 50-yard-line isn't enough, how would you like a pass for a post-game press conference? Not many people can say they've done this in their lifetime. With the NFL Visa Card, this become a very real possibility.
In order to earn your way to seats on the 50-yard-line, you must accumulate 25,000 points. In order to earn a pass to a post-game press conference, you must accumulate 10,000 points. The best way to earn points is at NFLShop.com, at any team pro shop or by spending money in any NFL stadium. When you spend money in these places, you earn two points for every $1 spent. If you don't want to spend money in these places, that's okay too. You will still earn one point for every $1 spent anywhere. There are no caps on earning, so you can spend away in an effort to achieve your goals. Another neat aspect for the NFL Visa Card is that points never expire.
Earning seats on the 50-yard-line and going to a post-game press conference can take a while. That's why it's important to note that you can earn a lot more in the way of rewards along the way. You can earn traditional NFL tickets, field passes, gift cards, NFL gear like hats and jerseys, airline flights to your favorite vacation destinations and even hotel rooms. Also, for every $100 you spend, you will receive 20 percent off at NFLShop.com.
All of this might sound exciting, but the best part about the NFL Visa Card hasn't even been revealed yet. Most credit cards cost a lot of money. This is why some people try to avoid credit cards. The NFL Visa Card has an Introductory APR of 0 percent. This rate is offered for one full year. This means that you will have the opportunity to borrow money without interest. What could possibly be more liberating? After the first 12 months is complete, the APR will adjust to anywhere between 13.74 percent and 22.74 percent. The rate you receive will depend on your credit. If you're familiar with credit cards, then you already know that even the high end of this range is similar to most credit cards. The low end of the range is extremely low. Most people will land somewhere in the middle, which is still much lower than average. Also keep in mind that no other credit card will get you seats on the 50-yard-line, passes to a post-game press conference or a field pass.
Don 't waste this opportunity. Act now so you can enjoy the best experiences the NFL has to offer. You may also be intested in the VIP Total Access Rewards from ESPN. College Football Fan? Try the Discover Card to earn Orange Bowl Exclusives.
Dallas Cowboys branded Visa Card