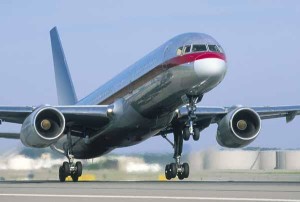 More and more banks are offering incentive rewards programs as means to reward current customers for their loyalty. U.S. Bank's FlexPerks Travel Rewards Visa Signature card offers bank customers some outstanding benefits using their system of FlexPoints which are accumulated over time.
A current benefit of using the U.S. Bank FlexPerks Travel Rewards Visa Signature card is the 15,000 bonus FlexPoints being offered to existing US Bank card members who spend $500 in net purchases within 90 days from the date the account is opened. This amounts to one FlexPoint for each dollar spent with double points for money spent on the category the customer uses most. Categories are unlimited, but are typically things such as airline travel, groceries, gas or cell phone expenses. There are no limits on the number of FlexPoints a customer can earn. Customers do not have to pay an annual fee for the first year of usage, and pay $49 for each following year. There are no limitations or restrictions on which airline may be used for travel.
In comparison, the Chase Ultimate Rewards program offers one dollar's value to each 100 points earned. The points can be redeemed for merchandise, travel, cash, experiences such as VIP access to concerts, movie premiers, sporting events, wine tastings or even cash.
Citibank also offers its customers a travel rewards program that includes an annual free domestic companion airlines ticket for domestic travel and 30,000 bonus ThankYou Points after new customers have completed $2000 worth of purchases within 90 days after they open an account. For purchases made at drugstores, supermarkets, gas stations and for parking merchants and commuter transportation, CitiBank offers 1.2 ThankYou Points per one dollar spent. They also offer 1 ThankYou Point for each one dollar spent on other purchases. If customers choose to use the card to purchase airline tickets with their Citi ThankYou Premier Card, they earn 1 ThankYou Point for each dollar spent.
Capital One Bank offers two different types of travel incentive cards. Their Capital One Venture Rewards Credit Card offers 2 miles per each dollar spent on any purchase at any time. Customers also have the chance to earn 10,000 bonus miles that are equal to $100 in actual travel, when they spend $1000 within the first 90 days after opening and account. The points may be redeemed for any type of travel expenses. The miles have no limit, do not expire and can be used on any airline. There are no blackout dates associated with their usage, and the card does not have any foreign transaction fees attached. There is no annual fee for customers' first year, but the company charged a $59 fee for each year thereafter.
The Capital One Cash Rewards for Excellent Credit card offers a $100 bonus after customers spend $500 during the first 90 days after they open their accounts. Customers are also offered a 50% bonus on any cash they earn back each year and a 1% cash back offer on all purchases. There is no annual fee attached and customers have the potential to earn unlimited cash back without the possibility of expiration. They are allowed to set automatic redemptions and to redeem their cash back at any time and for any amount. The bank is offering 0% APR on any balance transfers or purchases until June 2013.
Compared to the U.S. Bank FlexPerks Travel Rewards Visa Signature card, Gold Delta SkyMiles Credit Card from American Express offers 30,000 bonus miles that can be redeemed for Award Travel when customers spend $500 with the card within the first 90 days after opening an account. There is no fee to use the card for the first year. However, after that, there is a $95 annual fee. Card carrying customers may check their first bag free during airline travel. This benefit may be used for as many as 9 individuals on one reservation for any Delta Flight.