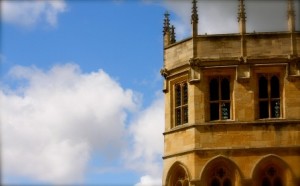 There are several options for gas and fuel cards for UK residents. With fuel prices so terribly high, many people are looking for ways to reduce their fuel costs. Obviously, driving less is one of the best; however, depending upon your location, you may find yourself needing to drive more than you would like from place to place.
One of the best options to save on fuel in the UK right now is with an ASDA credit card. When used at an ASDA fuel station, this credit card will save the buyer two pence per liter. There are a number of other benefits to this card as well, including free home shopping when you order more than a set amount online, discounts at ASDA Living Stores, and a competitive interest rate. As with any credit card, paying your card on time and in full is critical to make the most of these savings options.
The Shell MasterCard also offers UK petrol buyers a discount option. Users will receive a 3% cash back rebate on fuel purchased at participating Shell stations. Competitive interest rates and full CitiBank services make this an appealing card. An additional 1% cash back is available on all other purchases made with this card. Further incentives may be offered on an introductory basis.
Another option is a new project still in progress, the Pipeline card. The Pipeline card is an attempt to create a large buying conglomerate to work together to purchase fuel at a substantial discount, around 5-7 pence/liter. There will be no charge for membership in this buying group. There are currently some 500,000 members signed up; however, there is no set date for a successful buying option, and no guarantee that this petrol buying program will pan out into a good discount option. Consider signing up for Pipeline, but do keep in mind that you may never reap rewards from it. In the meantime, if you would prefer not to use a credit card for your fuel purchases, consider the following options.
A number of supermarkets occasionally offer discounts on fuel, sometimes quite substantial ones. If you drive regularly, consider seeking out these options in your area and seeing if any local petrol stations and supermarkets participate in such programs. Smart shopping can also help reduce fuel costs. Consider visiting petrolprices.com before you fill up your vehicle's fuel tank.
Drivers in the UK can also save by driving a vehicle that uses an alternative fuel so is neither 100% diesel nor 100% petrol fueled. Discounts for environmentally friendly vehicles with the lowest CO2 emissions and discounts for hybrid or electrically powered vehicles can also help drivers save.
With petrol prices in the UK exceeding the rest of Europe, even a small discount can help reduce the costs of your time on the road. Shop smart and consider the options offered by your local supermarkets and credit card providers.
Note: All Photos and content are copyright 2008 RewardsCards.com and may not be used without permission.