The US Airways Premier World MasterCard is one of the best credit cards on the marketplace today and happens to be in the Star Alliance, a leading global network of airlines. It is issued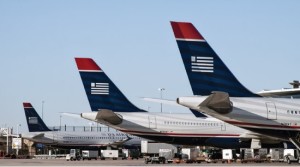 by Barclays and is currently offering bonuses and rewards that are incomparable to that offered by any other company. You have the ability to earn a very large number of bonus miles and regular miles just for using your US Airways card as well as many other extremely generous benefits.
The current offer includes a huge bonus in the amount of 30,000 miles that are credited to the account after your first purchase is made and comes with no minimum spending thresholds. This is an extremely generous offer considering that the majority of airlines have a minimum spending threshold of $1,000+ in order to qualify for bonus miles.
A maximum of 10,000 bonus miles are also being offered for balance transfers completed which are calculated as 1 mile received for each balance transfer dollar. This offer is valid from the date the account is opened and up to 90 days thereafter. In addition, 2 miles will be awarded on every US Airways purchase that is made as well as 1 mile for each dollar purchase that is made everywhere else.
With reward tickets beginning at just 20,000 miles, it is very easy to build up and redeem miles on a regular basis, especially if you fall into the category of the frequent traveler. Miles can be redeemed for travel on numerous airlines including the popular ones such as United, Air Canada and Lufthansa. Currently, no other alliance comes close to the number of destinations that are available for redemption with the U.S. Airways rewards program.
A low introductory APR of 1.99% is currently being offered on balance transfers and this expires 15 months after the date of account opening. After this introductory period has expired, a variable APR will be assessed at 15.99% or 24.99% and this is completely dependent on the creditworthiness of the cardholder.
Members will receive one companion certificate annually on the anniversary date of their account opening. This certificate may be redeemed for 2 $99 companion tickets that can be used for traveling within the United States and Canada.
Two additional appealing promotions are first class or preferred check in at the respective airline counters and the opportunity to board the aircraft at an earlier time with Zone 2 boarding privileges.
Furthermore, Members will receive a generous 5,000 mile discount for each 25,000 mile reward redemption. This is worth approximately $50 – $100 in savings. In addition to this, an annual complimentary US Airways Club pass will be provided.
Other important details for cardholders include an annual fee of $89. This fee is very reasonable considering all the valuable benefits that come with this mastercard and the rewards easily offset the annual fee, especially if you are a frequent traveler.
To summarize, the U.S. Airways Premier World Mastercard for an annual fee in the amount of $89 comes with numerous very generous elite benefits, especially for frequent travelers. The only benefit that is currently offered by competing companies at this time is one free checked bag. However, the bonus miles and the mile earning opportunities, as well as the companion certificates, the first class or preferred check in, the Zone 2 early boarding privileges, the annual complimentary US Airways Club pass and the 5,000 mile discount make it highly competitive in today's marketplace and among one of the best airline cards on the market.