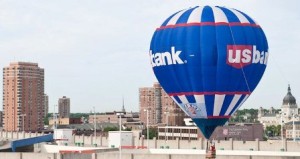 While you are sitting around waiting on your categories to come up with some credit cards you can acutally pick your own and it is not up to $200 or $1,500, this is unlimited cash back. The new U.S. Bank Cash+ Visa Signature Card is one of the best credit cards in the country. You can use your card practically everywhere, and there are no limits on the amount of cash you can get back when you use the card. This card is so exciting for so many different reasons, and that is why it continues to grow in popularity. The myriad of exciting options make it a card that everyone must have.
One of the key benefits to this card is that you actually get to choose the places that you want to get the most cash back. Other cards tell you where you can get cash back, but this card lets you choose. There are two cash back options, 5 percent and 2 percent. You get to choose the two types of stores that you will get 5 percent back from. For example, you may choose home improvement stores and grocery stores. You also get to choose the three types of stores that you want to get the 2 percent back from. U.S. Bank has made this card so individualized because the card members choose where they can make the most money back. You also get 1 percent back on all of the rest of your purchases. To top all of this off, you even get $25.00 back every single time you redeem $100.00. You must get online quarterly to work with your cash back locations because it is possible for the types of stores to change. This card just keeps finding ways to give you money back for all of the purchases that you already make.
In order to redeem your cash back, you will need to contact U.S. Bank. The cash back amount can come to you as a deposit into your U.S. Bank deposit account or on a U.S. Bank Rewards Card. Other card holders simply apply the money as a statement credit. No matter which option you choose, you still get the same amount of money. You also do not have to worry about paying any annual fees with this card. If you want to avoid any interest, simply pay off the bill in full each month. This is the best way for you to keep all of the money that you get back.
This card is very similar to the American Express Everday Rewards Blue Cash card program. The biggest difference is that the U.S. Bank card allows you to choose your categories. The American Express card offers similar percentage points, but you have to shop where they want you to in order to get the most cash back. The U.S. Bank card allows you to choose the categories you want and use the most.
The major difference between the U.S. Bank card and Chase Freedom is that you are not limited to the amount of money you can make each quarter. The Chase Freedom limits the cardholder to up to 5 percent for every $1,500.00 in purchases. Anyone that uses the card frequently will not get the most from this card. The Chase card also has chosen categories, and the program is not as individualized as the U.S. Bank card. The Chase card does offer 15 months of interest free buying but that is not enough reason to get the card.
A U.S. Bank Cash+ Visa Signature Card gives the customers the opportunity to earn a ton of extra cash just for making the regular everyday purchases. It is individualized to meet the needs and desires of the consumers, and the interest rate is very competitive. If you can pay off your bill each month, this is the one card that will truly reward you more than any other. Take the time to compare this card with any other card on the market, and you will quickly discover how you can reap the benefits of free money using the U.S. Bank Cash+ Visa Signature Card.
The bottom line is that there is a new word for FREEDOM and it is THIS card from U.S. Bank. We are finally glad to see a bank really give a card that gives you the Freedom to choose.