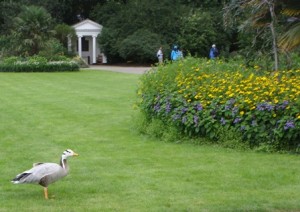 The big banks have been in a battle to bring you 5% cash back for seasonal purposes but this card shines its way to the Spring cleaning front to start April off right. This is no April Fools' Joke this is the real deal. You really can get 5% cash back on home improvement. The full 1% cash back allows for cash back on advances which is a unique feature to this card.
An example of last quarter's 5% cash back for this card was on on healthcare, drugstore and fitness purchases from 1/1/11 to 3/31/11. Keep checking back to see where you can earn bonus cash back on rotating categories each quarter. Remember that you must enroll in the program every three months to get the 5% back. You can now Earn 5% cash back at The Home Depot and on Home Furnishing and Home & Garden purchases from 4/1/12 to 6/30/12 when you enroll.
Read more about the Citi Dividend Card and how you can be a savvy shopper and more frugal with your money by using a card like this on Spring purchases. Clean out your garage, shop til' you drop at Home Depot, fix that shower you have wanted to give a makeover for years. Now is the time to maximize that cash back.
– See more at: http://rewardscards.com/Cash-back-Home-Improvement-Gardening.asp#sthash.iYbhdkck.dpuf