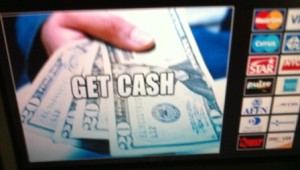 Significant changes have occurred in banking with the enactment of the Credit Card Act of 2009. Passed by the Senate and House and signed by Obama in May of 2009, some regulations did not become active until a year later. A majority of these regulations forcing banks to become transparent regarding fees and interest rates. Cutting into a large portion of income, these have led many large and small banks to offer less rewards, especially on debit cards.
The following are banks who still offer debit rewards, but a key subtext to remember is banks make more money when you sign for a purchase rather than using your pin. So most of these programs will only reward signature-based transactions.
Compass Bank offers 1 point for every $1 spent on retail signature-based transactions. Accumulate enough points and you can choose from the many items available in their rewards catalog, which includes airline tickets, hotel certificates, gift cards, cruises, and other exciting items.
PNC Bank has a reward system similar to Compass. A point based rewards program that allows you to choose from a catalog of goodies, but PNC also offers discounts with over 50 national retailers.
Be green and earn with CharterOne's debit rewards program. If enrolled in their green checking account, you can earn 10 cents for each paperless payment. Qualified purchases must be signature based and there is a 10-transaction minimum per month. At the end of each month, the earned cash is deposited into your account. Every month a newsletter is sent to all participants with the amount you earned and other useful information on how to green your life.
PerkStreet Financial allows customers to choose their rewards based on preferences. If you like music, choose the plan that gives you one song for every $50 you spend. Can't function without caffeine? Then you may lean more towards the program this gives you a cup of coffee from your favorite place for every $100 you spend. At anytime you can change your reward, if your tastes change. Giving the customer choices upfront is a unique idea and gets you more active in following your rewards.
Bank of America offers a thrifty program that helps customers build their savings accounts. Not as reward heavy as the previous banks, it does offer a valuable service by encouraging savings. Every purchase, pin or signature based, qualifies. Each purchase is rounded to the next dollar. The change is placed into either a variable rate savings account. This helps you simplify your bookkeeping since no transaction will have change, and rewards you with Bank of America's fund matching program. For the first three months, all of the change is matched. After that, five-percent of each month's change is matched. You must be patient though, because you do not receive anything until one year later.
With the main objective of debit reward programs being retention of customers, programs are becoming more diverse and creative as marketers and bank executives collaborate. So when choosing a bank, base your decision on the type of reward best suited for your spending habits and interests.