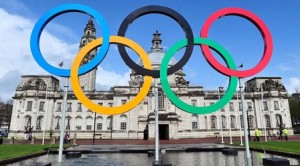 London is one of the most popular tourist destinations in the world as almost 30 million people visit the city each year. When visiting London, you can enjoy visiting Buckingham Palace, The Tower of London, The British Museum, Trafalgar Square and much more. In 2012, the XXX Olympic Games will take place in London. Whether you are traveling to London on a holiday, or you are planning to attend the Olympics, you should get the British Airways Visa Card.
If you live in the United States and sign up for the card, you will automatically receive two round-trip airline tickets from North America to the continent of Europe. In addition, new cardholders will receive 100,000 British Airways Avios points are the rewards system for British Airlines. After you make your first purchase, you will receive 50,000 bonus points, and after spending 10,000 during the first 12 months of membership, you will receive another 25,000 points. If you are traveling to London, you could easily spend $10,000, so this is an excellent advantage of having the card.
You will be able to use these rewards without restrictions. Finding the seat that you prefer will not be a hassle, and peak periods do not require a larger amount of reward points. In addition, the card contains smart chip technology which allows you to use the card in London to make chip based purchases.
If you spend $30,000 on the card each year, you will receive an airline ticket for a friend. For each dollar spent using the card on British Airway purchases, you will earn 2.5 Avios points. You will receive 25 Avios points on any other purchases. You can earn as many points as you wish, and points can be redeemed on British Airways or any partner airline, such as American Airlines. Some of the other partners include Qantas, Mexicana and Japan Airlines. You can even earn points by paying your bills using the card. You can pay your utility bills, television bill, phone bills and much more, and the rewards can really add up.
British Airways cardholders are entitled to free foreign transactions. Foreign transaction fees can add up; however, with the British Airways Visa, these fees are waived. Therefore, you can really save money with this credit card.
The APR on purchases and balance transfers is a little over 15 percent, and the annual fee is $95. However, because of the excellent rewards, this fee is normally covered. You will need excellent credit to be approved for this card. Your account can be managed online. You can easily pay your bill and view your reward balance.
Going to the Olympics is a once in a lifetime opportunity. The cost of attending the Olympic Games can add up; therefore, by using the British Airways Visa card, you can earn some of your money back. Because of the huge sign up bonus, it is possible to obtain free airfare to London. You can then go to the London Olympics at an affordable cost. The credit card is accepted at almost all venues at the Games. The card is also widely accepted at restaurants and hotels throughout London.
You can continue to benefit from the British Airways Visa long after your trip to London. The airline flies to more than 300 destinations throughout the world; therefore, you can really accumulate Avios Points.
This card definitely has its advantages if you are traveling to London. Therefore, if you are planning on taking a holiday to London or attending the Olympics, you should consider applying for the British Airways Visa card. You can earn points and receive a plane ticket, so the card will benefit you financially.
– See more at: http://rewardscards.com/British-Avios-Summer-Olympics2012.asp#sthash.DDf11nog.dpuf