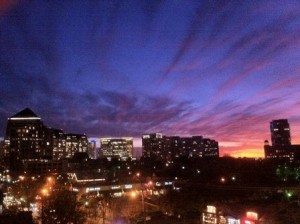 Bank of America, one of the world's largest financial institutions, has offerings that span several dimensions including checking accounts, savings accounts, mortgages, insurance, investments, and credit cards.  With more than 400 credit cards to offer, it seems that Bank of America has a credit card for just about anyone.
One of the most popular cards offered by the bank is the Bank of America Rewards American Express card.  The perks offered with this card include no annual fee, 0%APR on balance transfers and cash advances for one year, and the opportunity to earn rewards for purchases.  Reward can be redeemed for cash, gift certificates, car rentals, hotels, merchandise, and travel.  The card presents other benefits such as loss and damage insurance for vehicles rented using the card, emergency roadside assistance, and travel accident insurance.
The Bank of America Cash Rewards Platinum Plus Mastercard gives back, in cash, 1% of purchases.  What's better is that there is no limit to the amount of cash you can earn with through using your card.  The more you spend the more you earn.  You are rewarded with $25 as a credit to your account for every $2,500 of purchases you make using the card.  The card is available with no annual fee, 0% introductory APR for one full year on balance transfers and cash advances.
There are some watch-outs for the Rewards American Express, the Cash Rewards Platinum Plus Mastercard, as well as several other Bank of America credit cards.  The 0% APR rate is only applicable to cash advances and balance transfers.  In both instances there is a 3% balance transfer rate applied.  In addition, your payments are automatically applied to the part of your balance with the lowest interest rate.
Let's say you have a balance transfer on your card of $1000 at the 0% APR.  Before paying off the balance transfer you make $500 worth of purchases.  The purchases you make are subject to the variable interest rate of 7.9%.  Until you completely pay off the balance transfer, each of your payments is applied to the balance transfer portion of the balance.  The $500 you made in purchases accrues interest at the 7.9% causing the balance to increase each month.  Once the introductory rate for the balance transfer expires, it is subject to the variable interest rate which varies from 7.9% to 13.9%.
Bank of America literally has hundreds of credit cards to choose from, each offering their own advantages.  When applying for a credit card it is important to pay attention to the terms and conditions of that card
You might try these popular cards from Bank of America: