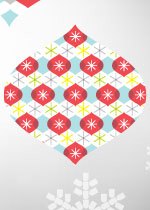 You must have been gearing up all year for the Black Friday sales; the Black Friday online preview 2010 will tell you what to expect this year from the online retailers.
This year, the Black Friday (Friday after thanksgiving) falls on November 26th. The official advertisements will be posted on the newspaper on the day before and you could get online deals from the official Black Friday website.
You could save most during the day's shopping if you buy costly items such as LCD TV, HDTV, laptops and desk tops. Since these cost very high in the first place, you will be saving hundreds of dollars in such a purchase, while on anything cheaper such as apparel, cheap kitchen appliances or bedding you will be saving around $10 to $ 20. The more an item costs, more the savings will be. The deal being there only for the day, it is best if you take this into account, while browsing. That said, online ordering allows you much more freedom when compared to going to stores and standing in queues.
All you need to do is go to the website and order. Many websites offer free shipping if your spending crosses a particular threshold, and other places offer low shipping charges. Places such as Overstock offer you flat shipping charges of $2.95. In these cases, shopping from one place will save you a lot on shipping. You could get almost everything from electronics to stationary to bed, bath and beyond at places such as Amazon and Overstock and electronics and stationary at Best Buy and Staples.
If you were considering buying a notebook, laptop, or desktop this would probably be the time. You could get a mini notebook with 8.9 inches to 10 inch display, 1 GB Ram, Wi-Fi etc for as low as $129. If you want a larger display and higher specifications, you could get them if you are willing to pay around $300 to $500. This includes an Intel Core i3, 15.4-in WXGA with 4 GB RAM, 500 GB hard disk and a DVD burner for just $400. If you want blue-ray and Wi-Fi, you can put in $100 more and you have got yourself a deal.
This is hundreds of dollars cheaper than usual days of course.
The LCD HDTV's are offered at a price ranging from $349 to $799, from 42 inch to 55 inch. You could get a 47 inch TV for $499. Since usually the models cost around $900 for 52-in TV, you would be saving a lot.
If you want higher definition, then check out LED HDTV 1080p. You could get a 37 inch TV for $499, 47-inch for $749 and 55-inch TV for $1299.99.
The GPS systems will cost you from $39.99 for Nextar GPS Navigator to $79.99 for Garmin Nuvi GPS. You could get TomTOM and Magellan RoadMate for $49.99.
You could get an iPod touch for $129 and MP3 players for much less. A 4GB MP3 will cost you $19.99 and 8GB one will cost you $25.99.
You could get Apple iPhone 4G for free with network contract. HTC smartphone with Google's Android 2.1 is also available for free with contract (these will cost you around $200 normally). And C6 network unlocked smartphone and N97 network unlocked black mini smartphone with car kit from Nokia is available for $199.99.
If you have been craving for the play station or video game, then you have good deals there too. You could get a Sony PlayStation 3 for $279. Microsoft Xbox 360 is available for $199.99. Nintendo Wii is available for $99.99.
You could get more storage than you need with a 1TB external hard drive for just $49.99. And a Blue-ray player is available for the same price.
By the looks of electronics, it seems you could get very good deals this Black Friday.
Most online Black Friday deals are available for purchase starting 2 AM EST on Thanksgiving Day. Some like Best Buy start at 1.00 AM EST. Which means you can have your fill of shopping for the next forty eight hours. And more since most of these deals go on for the weekend. In any case Black Friday is just ushering in the holiday season sales, so you will find more as Christmas approaches.
Target shopping just got cheaper this Black Friday with $3 toasters and coffeemakers. The retailer known this year more for its political donating and controversy may be known to close the year out with low priced high-definition televisions, and discounts of 50% on clothes and toys.
More Tips for Black Friday and Holiday Season Shopping:
1. Sign up for all retailers newsletters, and emails so you will get advance notice delivered to your inbox.
2. Buy what you can online. The in-store deals are normally not what they seem.
3. Try sites such as American Express Wish List to get a really good deal on items you would not think would be marked down.
4. Have a Rewards Card in Hand at all times!!