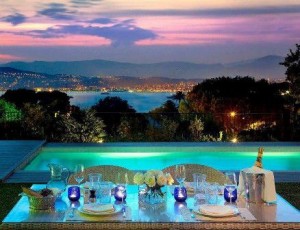 If a vacation is out of the picture for you because it's too expensive, then you should consider looking into a free vacation. In most cases, not everything is as good as it sounds, but in this case, earning a free vacation is actually a possibility.
You know that credit card you keep in your wallet? Is it paying dividends for you? Some credit card programs offer tiny incentive programs where it takes light-years just to earn enough money for a free tank of gas. Some credit cards don't even offer an incentive program. Whatever credit card you're using, there's an excellent chance that a better opportunity exists. This is especially the case if you would like to take a free vacation. At the very least, you should be able to earn a vacation with a highly reduced price.
While there are many credit companies out there that offer point programs that can be used toward vacations, your best options will be Hilton, Marriot, American Airlines and British Airways. In some cases, you can earn bonus points just for applying. This alone is a great way to get a head start on your next vacation. A lot of people like to use their credit card for flights, and then use those points for free accommodations. However, that's only one example of how you can take advantage of these cards. If you're a creative person, then you will surely find ways to save a lot of money.
The ultimate point here is that you should be using one of these cards for gas, food, products and services so you will earn points as you spend. If you're going to spend that money anyway, then why not get rewarded for it?
When it comes to rewards, each program is different, but let's take a look at the Hilton Honors program as an example. By using this credit card, you will have an opportunity to stay for free in some of the best locations. Some of the most popular and highest-rated locations include Myrtle Beach, Honolulu, Waikoloa, Las Vegas, Carlsbad, Orlando and New York City. Those are just a few examples. Hilton has properties all over the world, including the Caribbean. As far as specifics go, you will receive features like an Expedited Check-In, Late Check-Out, Spouse Stays Free and much more.
If you want to start spending a lot less money on your vacations, then look into one of the aforementioned credit cards today.