You may be a coupon junkie and live a frugal lifestyle chasing after free samples. You may check the grocery ads and buy what's on sale, planning your meals around the best deals that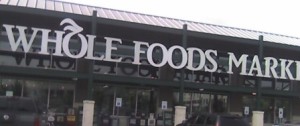 week. You may even shop at multiple stores, buying your meat at one market and your produce somewhere else because you know which items are cheaper at each shop.
You may do all that, but if you buy your groceries with your checkbook, debit card or cash you're missing out on one of the simplest ways to save money–in fact, to earn money–on your grocery purchases every week. Buy your groceries with a rewards credit card.
The premise behind rewards credit cards is simple. For every purchase you make on your credit card, you earn a percentage of the purchase cost–most commonly one percent–back as a reward. This reward accumulates in your account until you reach the amount needed to redeem it. You don't spend any more than you normally would, but you earn free money in return, simply for using your card.
Many companies offer individual reward cards, allowing you to choose the type of reward you want to work toward. Discover Card was one of the first companies to offer cash back rewards, and they still have that available. Chase Bank offers many cards (up to 5% in rebates) which accumulate points for you to use toward gift cards or to redeem for cash. Other companies, though, offer more specific rewards. This can be helpful if you're trying to save for something and don't want to be tempted to spend your savings on something else. If you travel a lot, find a rewards card that offers airline miles. If you're trying to save up to take the kids to Disney World, consider getting a Disney Visa, where every purchase earns you money toward your trip. If you're trying to save for a new car, the GM MasterCard can help you do that. You may be interested in a credit card from Shell, where you can earn rewards toward free gas.
You may want to choose a reward card based on the type of purchases you make most often rather than based on what you're saving for. Many cards offer one percent rewards on general purchases with increased rewards–sometimes three or even five percent–on specific purchases, such as fuel, restaurants or groceries.
If you need to save money toward your children's college education, you may want to look into the Upromise program. With this program, no special credit card is required, but you attach the credit card you already use to your Upromise account. Online purchases, restaurant purchases and many other purchases from partner stores earn you money for your child's education. You can also earn money from every grocery purchase when you scan a Upromise registered grocery card. No extra work or spending is required–you just earn the rewards from the same purchases you normally make.
Of course, with any rewards credit card, it's important to be responsible. Earning cash back on your purchases doesn't do you any good if you spend more than you're able to pay off each month and end up paying exorbitant interest fees. That's why the grocery store is one of the best places to build up your rewards. You already buy groceries every week. If you're able to earn free money while doing it, there's no reason not to take advantage of the opportunity.
The bottom line: Why do people still use their checkbooks at grocery stores? You always seem to have a lady who gets in front of you with a check book and wonder why is she not using a credit card or a debit to pay its faster and much easier.
We found some new ways to make money from tweeting your shopping if you own an American Express card. You can get $10 from using a credit card just for using this form of social media. If you are using the pharmacies inside the drugstore you may consider reading this.