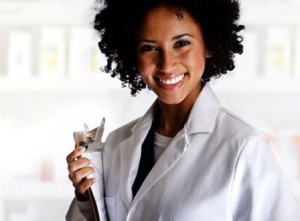 I have been searching everywhere to find a good credit card to use for drugstore purchases. After endlessly searching through forums and across the web most of the results would be for the site drugstore.com or pharmacy cards. It's simple enough to get a cash rebate for buying something on their site but it does not include pharmacy purchases.
I spend a lot on actual pharmacy purchases at either CVS or Walgreens and want a credit card that will give me 3% to 5% on these purchases. The credit cards that used to offer this were the Chase Cash Plus Card, Blue Cash from American Express, and the Citibank Diamond Preferred Rewards Card. The Chase Cash Plus card I had but this month they sent me a letter telling me it is turning into the Freedom Card so no longer will it reward me on Pharmacy purchases. The Blue Cash is now an "Everyday" Purchases card which used to give 3% on drugstore purchases but now only 1% and is more focused on supermarkets and gas stations. The gas stations at only 3% are kind of a laugh because Discover and Chase are offering 5% on these. The Citibank Diamond Preferred Rewards Card is not offering any rewards on their new card offering it just points out more of the cards benefits not being too frisky on the cash back side of things.
After searching more for this credit card to use on drugstore purchases I discovered two cards that could do well on this. The BankAmericard Power Rewards Visa gives you triple points and starts out with a $50 statement credit. I looked up the Bank of America Power Rewards program and it does not look too bad it says you can redeem 2,500 points for $25 so that is a 1:1 for cash ratio that I approve of when selecting cash back cards. This is not too much "power" since it only gives you six months to get the triple points. Basically I would use this card for the six months and the $50 credit then cancel it and move on to something better.
If you do not mind a temporary fix for a year the Citi ThankYou Preferred Card offers 5 ThankYou points for every $1 you spend at drugstores. This only lasts for 12 months and goes down to just 1 point per dollar after that. This may be the best option though for these types of purchases but I am not a big fan of the ThankYou points redemption. I prefer statement credits and do not like the ratio they give. Also, be careful which Preferred card you choose because the $250 gift card bonus option does not offer the 5 ThankYou point feature for a year that you will get with the $150 gift card bonus sign-up.
An alternative to this would be to maybe try and use your credit card at a Kroger or Grocery store pharmacy and use a Blue Cash Everyday Card from AMEX or a Chase Freedom Visa while they have the 5% rotating category. This most likely will not work though because the pharmacies are normally independent than the store and come up under the drugstore or pharmacy category. You may have one that for some reason comes up under the same as the store maybe if you live in a small town and it all registers under your grocery store you may be in luck. It might be best to check out a few grocery stores near your neighborhood and ask the pharmacist what category will come up when charges are made there or test it out with a purchase of something small. If you spend as much money as I do on medication you will definitely be making a large dent in the cash back if there were a good card for this. If you are using Wal-Mart or Kroger it for sure will come up as a pharmacy and not a grocery purchase but at Kroger you will get 50 points per Rx with a Kroger Plus rewards card (not the credit card).
Trying to master the art of winning at cash back is a full time hobby of mine but I will get this one down soon enough or hopefully another card comes out that gives me the option to get money back on this expense. I do plan on going pharmacy to pharmacy located in grocery stores to see who comes up as this category. You never know some restaurants come up under merchandise. Some businesses totally have their credit cards set up contrary to what you would first assume. My final decision on this subject is to just get a card that rewards more on spending a big amount such as $3,000 and taking the large bonus. The best example would be the Chase Sapphire Preferred Card where you can get 40,000 bonus points as the bonus. You must do this before the first three months are up and that is not hard to do if you have lots of medical problems or require expensive medications.