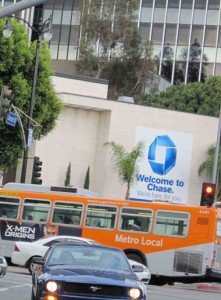 Best Cards from Chase
2. Disney's Premier Visa® Card
3. Marriott Rewards® Credit Card
While some associate Chase with just debit cards you should consider a credit card from them and tuck away any debit cards you have.  Credit cards offer more protection and give you more time to pay off your bills.  JPMorgan Chase has 74 million Visa cards and 46 million MasterCard cards issued right now.  One reason for this is because they offer some of the most rewarding cards.
Compare the Chase Credit Cards to the Former #1 Credit Card in the Nation. Read 7 Reasons to switch to Chase over some of the other leading card brands.
Chase Credit Cards: Something For Everyone If it's time to find a new credit card, it's time to look at Chase. With dozens of different Visa or MasterCard options to choose from, they are almost certain to have the right card for you. Whether you are looking for rewards points for travel, retail rewards or cash back, one of the many Chase credit cards is sure to give you what you need.
Chase offers rewards cards, cash back credit cards, no annual fee cards, balance transfer credit cards, rebate credit cards, student credit cards and 0% introductory APR credit cards. With so many choices, you really need not look elsewhere. Chase offers everything you need in a credit card all in one place.
Among a number of others, some of great featured rewards credit card offers include the Chase Freedom(SM) MasterCard. The Chase Freedom(SM) MasterCard which gives an unlimited 1% cash back on all purchases plus makes special 5% cash back offers each quarter.
For college students looking to begin establishing their credit history, Chase offers student cards that earn points that can be donated to a cause or shared with friends, or can be spent on cool stuff like movies and music.
If you have other credit cards with balances on them, Chase has a number of different card offers with an introductory 0%APR for balance transfers, some up to 12 months, and continuing with a competitive APR thereafter. Standard balance transfer fees do apply. If a low interest rate is your bag of excitement then here is the Slate(SM) from Chase. Most cards in this credit crisis give you only 6 months of 0% Intro APR but this card gives you a whopping UP to 12 months!
No matter what kind of card you are looking for, Chase has one to suit your needs. Rewards, rebates, low introductory APR; they all come with outstanding benefits and quality customer service. If you need a credit card, Chase has the perfect one for you.
The Free Cash Rewards Visa from Chase is not around anymore but we will sure miss that any many other good offers Chase has left behind. This was great for cardholders who liked carrying around gift certificates to their favorite places and earning fast rewards. This is the type of Chase Visa that I would use for the initial rewards then throw out and go back to using the Perfect Card above.
Here is a breakdown of the Chase Credit Card Offers and a quick read on which card to choose if you are having trouble deciding on a Freedom offer.
Auto & Gas Credit Cards:
Retail Cards