Consider transaction fees when you travel Paris or London or anywhere overseas.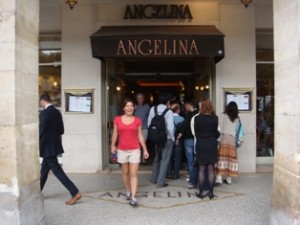 As the world gets smaller and more and more of us shop online, you may find yourself using your credit cards to place orders from businesses that operate overseas. If you travel regularly, you will also likely have used your Visa, MasterCard or American Express while traveling abroad. What you may not know is that your credit card issuer likely charges additional fees on these transactions. When you receive your bill, you may not even see these fees, as they will simply be wrapped into the total that appears in US dollars on your credit card statement. What are typical fees and which credit cards are the best choices if you will be making foreign transactions regularly?
A 1% currency conversion fee has long been standard when you make foreign transactions using your credit card and is charged by both Visa and MasterCard.  The international Visa and MasterCard associations make the currency exchange, and charge this fee to the issuing bank. In many cases, that fee is then passed to the consumer. While you may not be able to avoid this fee, many banks add additional 1% to 3% fees onto each foreign currency transaction.
Most banks do charge these fees, however several major credit card issuers do not. If you regularly expect to be making foreign transactions with your credit cards, consider using one of these banks. Capital One, Discover Card, and Fleet Boston do not charge additional fees on international transactions. Moreover, Capital One does not pass along that 1% conversion fee to the customer, making it an ideal choice for foreign transactions via credit card. Capital One also does not charge fees for ATM usage abroad.
Five Best Credit Cards for Traveling Worldwide with No Foreign Transaction Fee
Discover Card is another option for foreign transactions, although may be less widely accepted. No additional fees are charged for currency conversion or foreign ATM usage.
Chase, Citibank and Bank of America all charge 3% transaction fees, as well as fairly substantial ATM fees. If you routinely use one of these cards while traveling, you may be able to save by switching to a Capital One card for your travels and international shopping. American Express charges a 2.7% fee on international transactions (which may have recently been raised to 3% on most of their cards).  You may have to turn to credit unions such as PenFed and see how they compare on foreign exchange rates and fees.
Schwab Bank makes it a clear point in their bullet points for their First Invest Visa that they have no foreign transaction fees.   You also get 2% cash back from Schwab with this credit card.
The PNC Bank Visa Signature Rewards Card makes it as plain as daylight they are not going to charge you foreign transaction fees.  PNC lists this as a bullet under their features in bold. They must be going after the thousands of FlyerTalk.com forum readers who have been complaining for months that we need a card niche for this purpose.  That is a benefit that everyone should brag about.  There is one catch that is not as clear with the PNC Bank card where you earn 1 point per dollar spent. If you do not get approved for the $75 a year Signature Rewards Card you get downgraded to a $0 annual fee card that charges a 3% foreign transaction fee.
If you are unsure of the fees charged by your bank, take the time to call. While this information is typically available in the fine print you received when you applied for the card, most of us are unaware of these potential fees and costs.