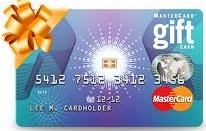 MasterCard is one of my favorite credit cards because they run special offers with vendors that most cards do not promote.  MasterCard normally has a hotel chain promotion where you can stay a few nights and get one free.  This sometimes can be found at Hyatt, Choice, or Ramada hotel chains.  MasterCard also has a network of credit cards that is unbeatable to Discover and American Express in America. In 2006, MasterCard had an IPO (Initial public offering on the stock market) where it has been climbing and bringing Visa, Discover, and American Express to be more competitive.
MasterCard is also known for their innovation with PayPass where you can Tap and Go.  The MTA subway system in NYC is testing out a program with MasterCard and Citibank on the Lex Line from 138 St. Stations, Bronx through Borough Hall, Brooklyn.  This program will enable MasterCard users to go through the turnstile without swiping or stopping.  This will add a much needed convenience for those of us on the go.
If you already own a MasterCard we advise you to check out the special offers page on their website each month since it may change.  The special offers page lists savings at popular vendors.  Here are some of the special MasterCard offers:
When you enroll with your MasterCard and shop with your card online between November 15 and December 31, 2011, you can get a $20 MasterCard gift card. You just have to spend $200 online, then you'll receive an email confirming your qualification and instructions on how to get your MasterCard gift card or other gifts. This promotion was targeted to Mom's but is open to anyone. More details at holiday.mastercard.com.
1-800-Flowers.com offers a $10 off purchase men (mention MAST33 savings code)
Ace Hardware $10 off $50 or more (promotion code ACEMC50)
Alamo save up to 20% on a rental car or one car class upgrade (Contract ID Number 7013489)
Complimentary Bally Total Fitness 30-day guest membership and/or 50% off your enrollment fee if you decide to join at Bally's Fitness (Give this code to Bally's Sales staff:  50%OFF_MSTRCRD_OCT06)
Save 35% on any H&R Block TaxCut Online preparation by going to hrblock.com/goto/mastercard and using your MasterCard
Ice.com 20% savings
JCPenney $10 off $49 savings at mastercard.com/jcpenneyoffer
Red Roof Inn save 10% at redroof.com and entering code CP534602
Samsonite Company Stores save 10% only at Samsonitecompanystores.com (we know luggage can be very expensive so the 10% saves quite a bit)
Here is our list of the top MasterCard Credit Cards with Rewards
15 Popular MasterCard Offers:
MasterCard News
MasterCard acquired Travelex's Prepaid Card Program. The Travelex or prepaid cards known as "cash passports" are seen as more secure and more convenient than traditional travelers' checks. These prepaid cards also allow consumers to lock in foreign exchange rates when they buy them, instead of withdrawing money once they travel and being subjected to currency fluctuations. MasterCard does not plan to expand the Travelex offerings in the United States. They will continue to work with dominant prepaid card marketers such as Green Dot and NetSpend.
Mastercard.com Hacked by Wikileaks supporters (12/08/10).